ID-8
ID-8 Automatic Morse Station Identifier


Specifications:



Powered by 6 to 20 vdc, unregulated @ 6ma.
Low distortion,low impedance,adjustable sinewave output: 0 to 4 volts peak to peak.
Size 1.85" x 1.12" x.35"
Operating temperature range, -300C to +650C.
Transmitter PTT. open collector transistor (80vdc at 300ma.)
Crystal controlled for high accuracy
Reverse polarity protection built-in.
Immediate 1 day delivery.
Immune to RF.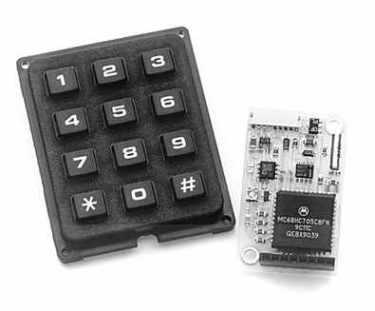 Programmable Features:


Eight programmable, selectable, messages
CW speed from 1 to 99 WPM
ID interval timer from 1 to 99 minutes
ID hold off timer from 1 to 99 minutes
CW tone frequency from 100Hz to 3000Hz
Front porch delay interval from 0 to 9.9 seconds
CW or MCW operation
Triggered with active High or Low.




$69.95


Features:



All programming is stored in a nonvolatile EEPROM .
Field programmable with SUPPLIED keyboard.
Message length over 200 characters long.
All connections made with microminiature plug with color coded wires.
Full 1 year warranty when returned to the factory for repair.




Read the '73 Amateur Radio Today article on the ID-8


ID-8 Instructions | Application information



---

Copyright © 1997 Communications Specialists Inc.